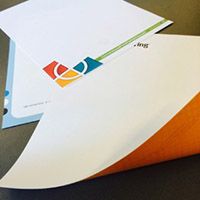 Letterhead
We can design and print letterhead that incorporate your personal or company identity. These can range in format from basic black & white to impressive, colorful designs. We can also create a corporate identity package for you, with an integrated system of business cards, letterhead, and envelopes.
---
How can we help you?
Complete the form below or call as at 314.432.7774 today.